Recently I came across a very interesting app, Blyke. Blyke allows you to create , upload and share your meme with others.
Once you are registered, the Blyke Android app shows up nice scrolling lists of memes, to which you can comment and press a like.
The app also allows you to share the meme with all available sharing options on your Android device.
Home screen of Blyke App
The home screen shows you a very nice list of all the memes posted.
Clicking on the meme takes you to a page where in you can comment, share and like the meme.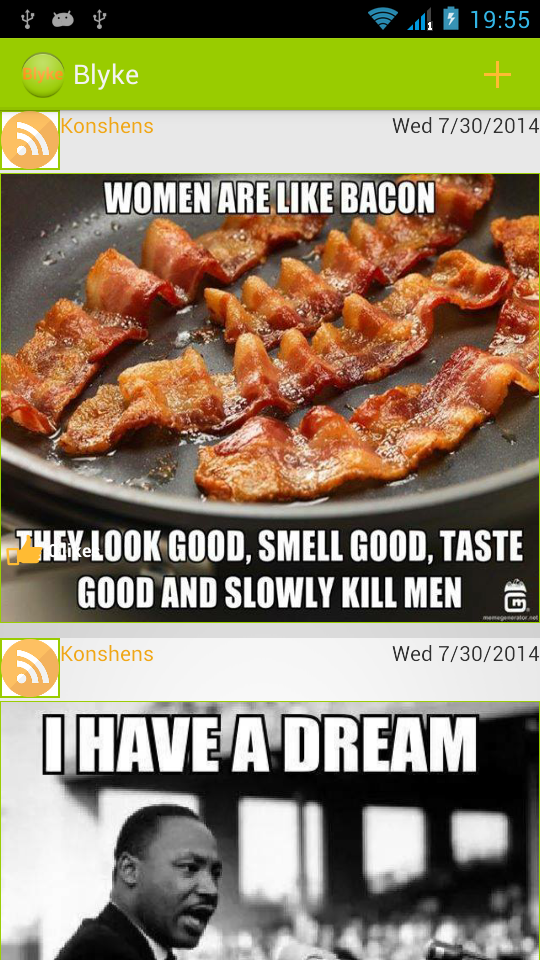 Clicking on any of the meme on list, shows you option to like and comment the meme.
Have a look at the below screen.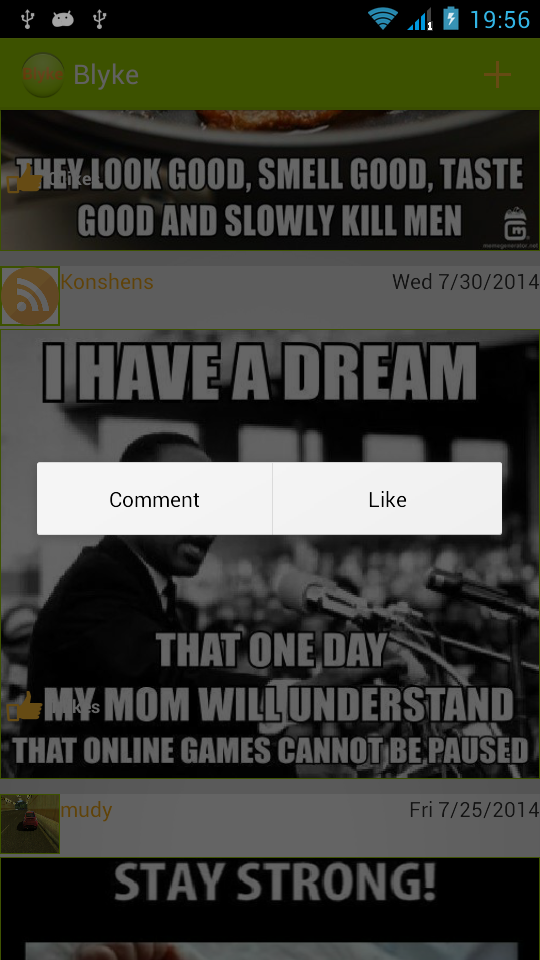 Share a comment
The comment shows option to comment and like meme, and also to share it on your sharing apps installed on Android phone.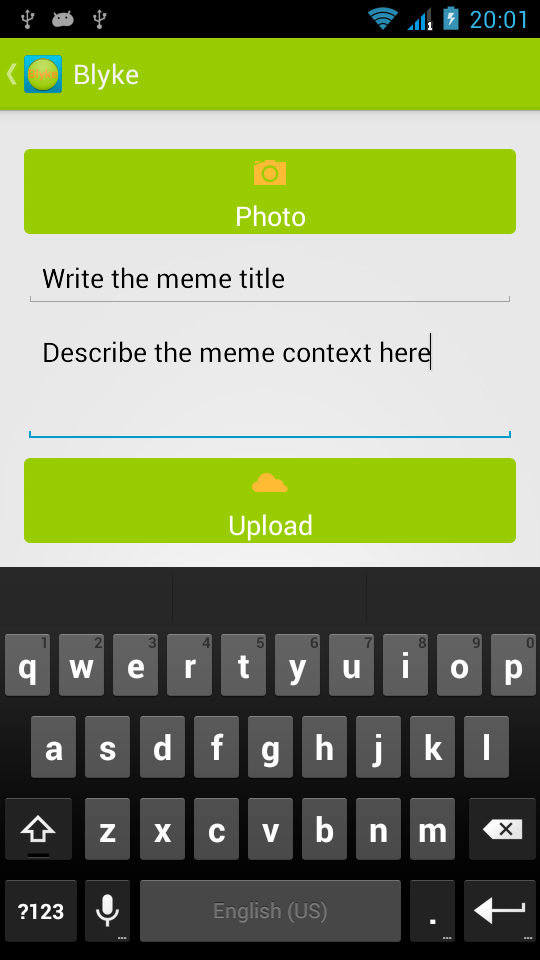 The Blyke android app, looks promising and has a long way to go, I wish good luck and success to the creator of this app.
Available on Android play store
The app is available for download on Playstore, please visit below link.
In case you have used the above app and have something to say  do leave your comments here, and share the info with your friends.