After a long break, I am back again, with another app, this time, the one developed by me, Kiteseeing.
Kiteseeing is an event pinning app, means, using the app you let the world know that there is an event near by, this in turn increases the reach of it and help you gather the audience.
The app also has potential to help people out there, like, you can pin the location where you find needy people, so others can help them out. In some other scenario you can pin the location and ask for help from community.
Below are few of the screens to get you an idea of the app: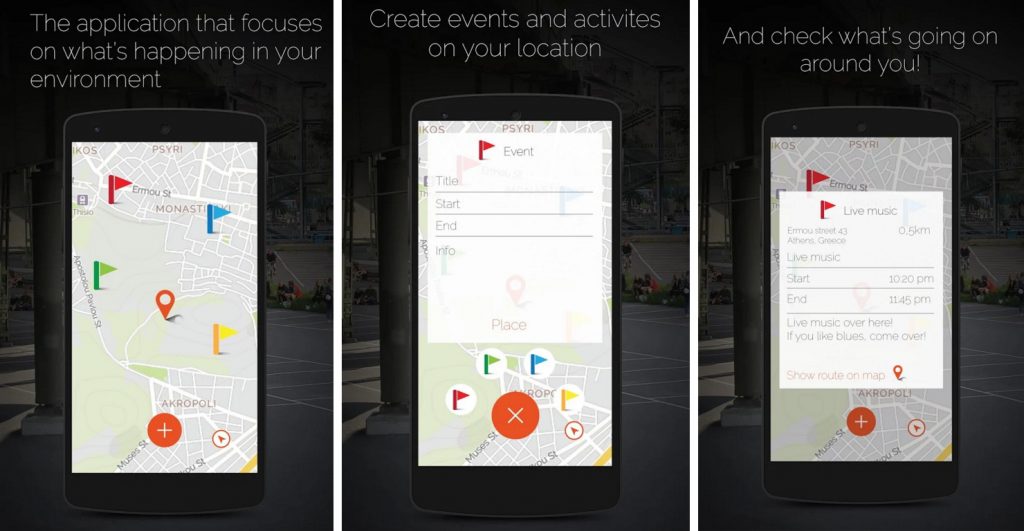 The dashboard shows the events that users have added near you.
On bottom you have a plus button to add an event at your current location.
Adding an event is quick, just enter Title, Start, End, Description, that's it.
You also see flags of different colors on map, these represent various types of events, like Educational, Cultural etc.
Here is a great explainer video created by client, which you guys should check in.
If you like concept of the app, please do follow us on facebook, and explore app.
The app is there on Android playstore, and here is the Kiteseeing app link.
Please do like the facebook page too: https://www.facebook.com/kiteseeing/ and drop in suggestions and feedbacks.
Have a great day.